Water catchments around the world are increasingly under stress; while emerging risks are constantly being identified. Utilities have to meet community expectations for safe and reliable supplies as well as strict regulatory requirements, at the same time as prioritizing scarce resources.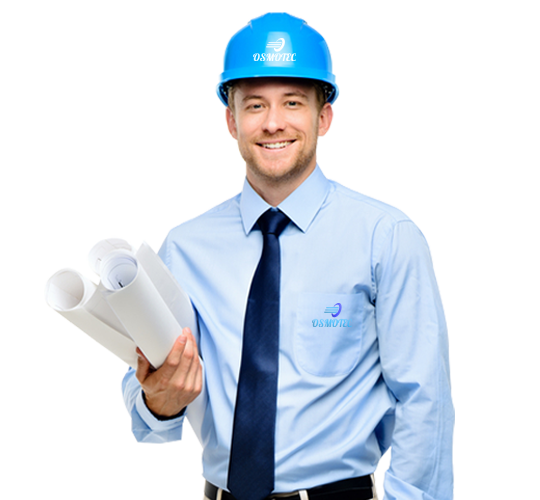 OSMOTEC understands the issues and drivers for clients around the world, striving to provide safe and wholesome drinking water to communities and water for industrial, business and agricultural purposes, while needing to minimise costs. Finding solutions for the effective treatment and supply of water, which isn't climate-dependent, is essential for the effective functioning of industry, business and communities.
Our connected global network of talented professionals in water treatment and desalination provide technical leadership, innovative practices, imaginative thinking and extensive experience, to deliver solutions tailored to the needs of clients and communities.
Who uses our engineering consultancy services?
OSMOTEC understands the issues and drivers for utilities tasked with providing wholesome drinking water to their communities, cost-effectively and safely.
We are leaders in the field of drinking water quality risk assessment and management. Our holistic approach to drinking water quality from catchment to tap allows a utility to produce safe drinking water while achieving efficiencies and optmising expenditure.
Water treatment plants are often identified as the critical barrier for a range of contaminants (e.g. algae, algal toxin, pesticides, Cryptosporidium, bacteria and viruses). OSMOTEC can assist with optimisation, augmentation, trouble-shooting and modernisation services to ensure plants continue to supply the volume and quality of drinking water communities demand.
What do we do as your Engineering Consultant?
All untreated water sources have unique water quality
characteristics. So we've assembled a team with extensive
practical experience in water treatment covering chemistry,
biology, hydraulics, process selection, control, residuals
handling and plant layout.
Our Expertise in the water treatment division:
Our Technologies in the water treatment division: